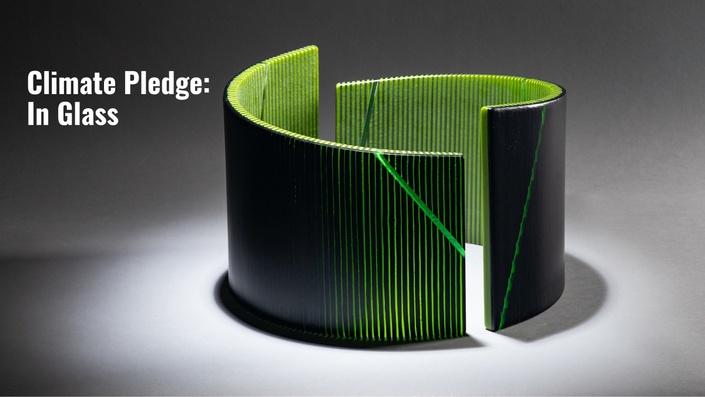 Climate Pledge: In Glass
Join us for a 60-minute live virtual masterclass, titled "Climate Pledge: In Glass," hosted by museum curator Jodie Nelson. Immerse yourself in this engaging documentary-style session where you will have the unique opportunity to meet five talented artists. These artists have skillfully transformed their personal journeys into captivating glass sculptures that explore the urgent issue of climate change.
---
This masterclass is in part made possible with generous support from our sponsors:
Earth Creative and PBS/KCTS.
---
Don't miss this exceptional opportunity to delve into the intersection of art and environmental consciousness. Reserve your spot today!
---
BONUS!
Enroll today to receive Free access to
Becoming a Connoisseur of Glass Art Guide & more.
---
Learn from me, a museum curator and expert in the field, as introduce you to five talented artists who have translated their personal journeys into captivating glass sculptures focused on climate change.
Discover their unique artistic approaches and gain inspiration from their creative process.
The masterclass is presented in a documentary-style format, offering a dynamic and immersive learning experience.
Gain a deeper understanding of the impact of climate change through the lens of art. Explore how artists express environmental issues through their work and how art can foster conversations and action around sustainability.
Connect with like-minded individuals who share a passion for art and environmental activism. Engage in discussions, ask questions, and exchange ideas with fellow participants during the masterclass.
---
Your Instructor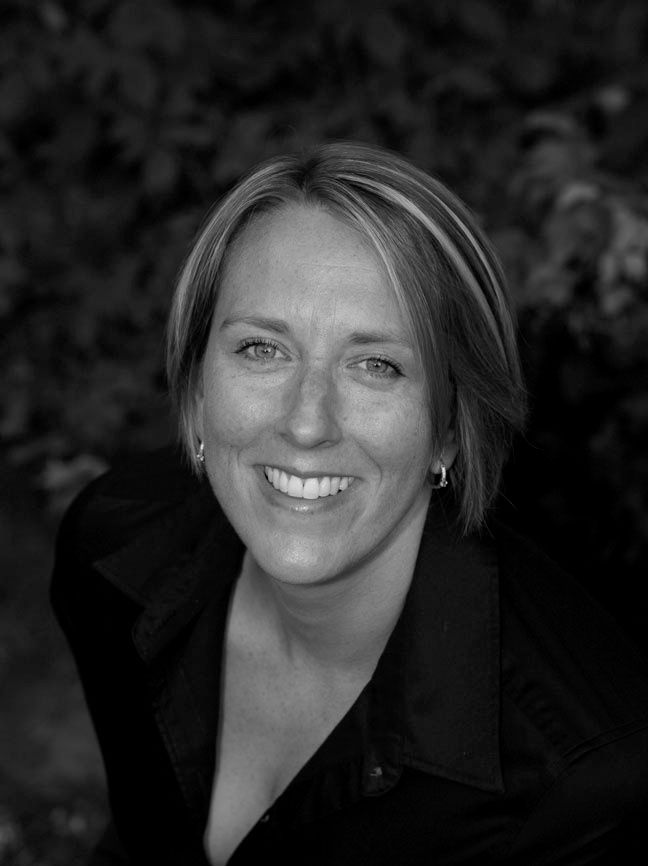 I am so thrilled you want to know more about art especially glass art. I'm Jodie and based in Seattle, WA, otherwise known as the "American Venice." I joined the glass community in February of 2000. I remember it well because it was a sweetheart of a day. It was on Feb 14 and it's a bit of a 💕 story.
This was a year before Dan Friday and Preston Singletary poured the glass on the famous totem at Pilchuck Glass School in Stanwood, WA. This is before the Museum of Glass opened its doors in Tacoma, WA. That day February 14, 2000, is 30+ years after art historians credited the significance of glass by coining the term Studio Glass Movement. It's an honor to be a veteran inside this wildly creative community of artists who are defining art history.
Our goblet show at Glasshouse Studio, Seattle's oldest glassblowing studio, was the best! It was also a major catalyst of growth. I was curating, art advising, and interpreting what the artists were making to our guests including collectors and designers. It is truly an immersive experience for visitors to be in the moment and watch artists working hard inside their hotshop. Because I love revealing everything the artists are juggling, I created my own materials to make a bigger impact. These artists have to endure intense risk. Surrounded by extreme temperatures using fire. Sculpting with their hands, some with their own breath and I can't forget to mention the color science involved. They blend all of this perfectly before they can show you their creative side!
Later as the Museum of Glass was selecting their dream team to open with - I was handpicked to be the lead hot shop interpreter - before this was even a paying gig. I did it for free! That's love. My twenty-something-year-old self narrated and produced sold-out events with the foremost artists working in glass. Sometimes, I really miss that microphone, but......
.....I don't need to miss that gig anymore because now I share this captivating medium with you inside this class.
It's true I negotiate my time with glass and other aspects of the art world but when I got the call from Chihuly Studio, I knew I had manifested a dream come true. I'm celebrating over a decade now contributing to the team with an ongoing role. I spent years curating, working on the R&D team, art advising, and strategizing on legacy projects. You can find me on many of Chihuly's videos right alongside Dale assisting an artist known for revolutionizing the studio glass movement and one of the most innovative artists working today.
As glass gained recognition and popularity the number of glassmakers grew in the Pacific Northwest. So much so, we now have a dedicated time celebrating glass and all its creative modes during the month of October. Refract | The Seattle Glass Experience sought my leadership to support their programming efforts for this amazing platform spanning 4 days with concurrent events. In our inaugural year, we had over 70 events with epic exhibitions, museums, fine art galleries, glass demonstrations inside hotshops, Pilchuck Glass School, Pratt Fine Arts, and open artist studios with the world's leading glassmakers. Visit Seattle and join us!
I had a "thing" for art from an early age and leaned into art academically as well. I continued my studies in Museology at the University of Washington after my BA in graphic arts from Central Washington University. I held a focus on the Female Agency in the Arts with Christie's education department. My tutelage with Aspen Institute's Artist-Endowed Foundations Initiative continues so I can further assist artists in securing their legacy.
Sharing reverence for the handmade is important to me and so is staying hands-on with many mediums. My research and creative time with the Guerilla Girls on tour workshop will forever be a highlight! My study with neon at Western Neon School of Art was simply exhilarating. If you need help writing your story, I recommend How Your Story Sets You Free. I recently did this workshop with artist Swoon and authors Heather Box and Julian Mocine-McQueen. It was tough but transformative.
From behind the scenes assisting the artist, to fine art advising to arts education - these perspectives have given me a great collection of "oh-my-gosh" stories, and a wealth of knowledge to learn from an expert.
This is the time to learn directly about the artists making history in our lifetime. I breathe it, live it, and am so excited to share these artists' creative gifts who are part of history in a meaningful way.
Over here you can learn more about my art pursuits academically and my expertise range.
Connect with me on @pressreign where you will find me posting about women who reign in the arts and more.

Lifting the voices of our artists is essential. Create the change we need to stop the erasure of our indigenous and feminist art with a donation to Confluence Project and Through the Flower.
Special Note
---
This course will have a LIVE online presentation AND free access to dozens of go-at-your-own-pace lessons (accessible anytime)
EVERYTHING INSIDE
🔥An online presentation with me, Jodie Nelson, "Climate Pledge, In Glass" ($997)
Plus: 24/7 access to go at your own paces courses:
🔥 Discover 5 major contributing factors why the Pacific Northwest is a glass mecca. (valued at $347)
🔥Recognizing Reticello (valued at $97)
🔥Artists Spotlights (valued at $197)
🔥 Access to the Art Lounge a Facebook Community of Connoisseurs (priceless)
🔥Resources (valued at $97)
---
🔥 Includes over $2,500 in Bonuses:
+ History 101 The Big Shift (valued at $197)
+ 100 Day Glass Challange (valued at $2,497)
Total Value: $4,429
Today's Price for REFRACT GUESTS: $35.00
---
Why I created this program
---
FEEL THE SPARK
Sometimes you feel it - sometimes you don't but it's that feeling, it's that spark, between you and the art that inspired the Becoming a Connoisseur program. Some of us need a guide or trigger, that gem to pull us out of our head with a starting point when we are looking at something new, something we haven't seen before. We need a "how-to" to get us to the next level.
Exemplifying the captivating nature of glass, Dale Chihuly gives us an insight into glass with his quote, "Glass is the most magical of all materials. It transmits light in a special way." Beginning with a brief history of glass, you will learn about this form of art that is revered for its allure for centuries. Gain critical thinking skills and authentic ways to engage with an introduction to color and light. Go behind the scenes with practical applications and the opportunity to apply your new skills. From your local neighborhood to Seattle, Venice or island hopping to Nii-jima you can use your new thinking anywhere your pursuits take you. In addition, you'll receive essential recommendations once you add the glass artwork to your life.
Within the program, you will find a course focused on specific mediums' intrinsic qualities and characteristics. Are you exploring the art fair, seeking art education, needing to trust yourself a little more to buy online... then this series is for you. For more than 20 years, I have shared starting points with art patrons, philanthropists, and those looking at glass for the very first time.... and now.... you're next!
This course is ideal for those who want to learn on your schedule from anywhere.

Events to use your new skills:
- Refract | The Seattle Glass Experience
- Art Fairs include:
Venice Biennale
Art Basel | Miami, Hong Kong, Basel
Seattle Art Fair
Art Intersect
Frieze
- Your local art events!

Frequently Asked Questions
Why should I? Can't I find all of this on social media or youtube for free by googling and reading a bunch of individual articles, blog posts, and ebooks?
Maybe! And No. I'm sure you could try to do that. Will you actually do it? And is that what you actually prefer to do? If so, go for it! The beauty of this lesson, however, is that you don't have to search or weed through everything to get the information you need. I want to teach you great techniques that are proven to work. I want you to apply these resources, documents, my 20+ years in the art world as an art advisor and artist assistant, into your world. I wouldn't waste time with random resources with questionable qualifications.
When does the course start and finish?
We will meet for the online presentation and then you will have access to the remainder of the free go-at-your-own-pace classes thereafter. You have the option of attending the presentation on October 13 or October 14.
What if I am unhappy with the course?
It's 100% RISK-FREE. Contact us within 14 days of the purchase date to receive a full refund. We would never want you to be unhappy!
See you in class! Stay connected with artists and discover facts about color and light on instagram @pressreign.